Casey Clayborn Lee was booked into the Rockwall County Jail on November 18, 2014, at 11:26 p.m. He was arrested by the Rockwall County Sheriff's Department and charged with driving while intoxicated 2nd. Bond is set at $2000. Lee is described as a white male, 31 years of age, with green eyes and brown hair, standing 5′ 7″ tall and weighing 200 pounds.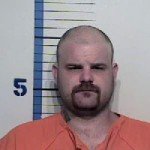 On October 7, 2011, Lee entered a plea of guilty to the charge of driving while intoxicated in Rockwall County and was sentenced to 180 days in jail, probated for 18 months, assessed a fine in the amount of $750, and ordered to perform 50 hours of community service. On June 1, 2012, that probation was revoked and Lee was ordered to serve 170 days in jail.
In Kaufman County, Lee has been charged with several criminal offenses including endangering a child in 2001 (deferred adjudication probation) and driving while intoxicated with an open container in 2007 which was dismissed in 2008 following his conviction for obstructing a highway passageway (1 year probation, $750 fine, 60 hours community service).
Lee was also already convicted on September 23, 2013, of driving while intoxicated 2nd in Kaufman County, along with resisting arrest, search or transport and driving while license invalid. He was sentenced to 2 years probation, a fine of $434 and ordered to perform 60 hours of community service. It appears he is currently still on probation in those cases. A motion to revoke those probations was filed on October 16, 2014.
So, just in Kaufman and Rockwall Counties, the dwi/2nd for which he is currently arrested with a $2000 bond would actually be his fourth charge of dwi.