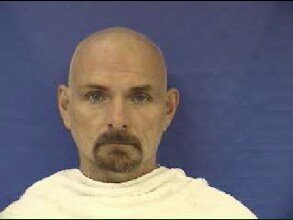 Billy Glen Sangster was booked into the Kaufman County Jail on February 26, 2015, at 8:19 p.m. He was arrested by the Forney Police Department and charged with two counts of theft of property of the value of $50 or more but less than $500, bond set at $3500 on each charge and possession of a controlled substance in penalty group 1 in an amount of less than 1 gram, bond set at $25,000. Sangster is described as a white male, date of birth November 21, 1962, with green eyes and blond hair, standing 6' tall and weighing 207 pounds.
Sangster was arrested by Forney PD along with Kasie Nicole Dalahite following a report of a theft at the Kroger store in Forney. The pair left that location and were later found in the area of Lowes where Forney PD discovered a large amount of food items and other merchandise stolen from both Kroger and Walmart.
Sangster was previously sentenced to 16 years in prison in Dallas County for two counts of aggravated assault on a police officer and one count of aggravated assault causing serious bodily injury following his plea of guilty in each case on September 2, 1994.
Sangster has also been previously convicted in Dallas County for evading arrest, DWI, theft over $200, theft enhanced, failing to return to custody, two counts of family violence assault, five counts of theft over $20.