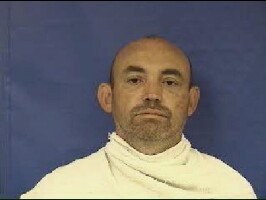 Harry Arnold Mayes was booked into the Kaufman County Jail on September 22, 2015, at 8:39 p.m. He was arrested by the Terrell Police Department on a charge of evading arrest or detention with a vehicle. Bond is set at $10,000. Mayes is described as a white male, date of birth August 22, 1971, with brown eyes and brown hair, standing 5' 10" tall and weighing 210 pounds.
Mayes was arrested by Terrell PD following a chase on Interstate 20 on Tuesday morning. However, the chase turned into a low-speed chase after he experienced car problems. He was subsequently apprehended in the area of Interstate 20 and 1641. Forney PD and DPS 101 helicopter also responded to the incident.
No prior criminal charges could be found for Mayes in Kaufman County. However, the Terrell Tribune reports Mayes was arrested by Terrell PD in August for public intoxication and that he is from Scurry.