Duston Nipp was booked into the Kaufman County Jail on March 25, 2016, at 12:29 a.m.  He was arrested by the Forney Police Department on three charges of intoxication assault with a vehicle causing serious bodily injury. Bonds are set at $10,000 on each charge.  Nipp is described as a white male, date of birth January 25, 1986, with brown eyes and brown hair, standing 6' 1" tall and weighing 160 pounds.
Nipp was arrested by Forney PD on March 23, 2016, at 3:15 a.m., after his vehicle struck another vehicle near the entrance ramp to eastbound Highway 80 near Bank of America in Forney. Nipp fled the scene of the accident into a nearby wooded area where he attempted to elude officers by climbing a tree but was subsequently located with the help of a Texas Department of Public Safety helicopter, DPS 101.
Audio of the entire incident (condensed and edited to ~12 minutes) can be heard below.
On August 8, 2013, Nipp entered a plea of guilty in Dallas County to the offense of evading arrest or detention and was sentenced to 90 days in jail, probated for 9 months, and fine of $250. Nipp subsequently violated that probation and, in May, 2014, his probation was extended and he was ordered to attended anger management classes. His probation was subsequently revoked on October 22, 2015, at which time Nipp was ordered to serve 30 days in jail.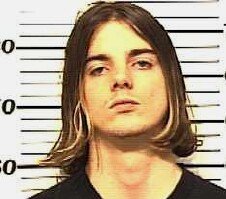 On December 20, 2006, Nipp was arrested by Balch Springs PD on charges of aggravated assault with a deadly weapon and unlawful carrying of a weapon. However, it appears those charges were never filed.
Nipp has also been previously convicted in Dallas County for the offenses of criminal mischief over $500 and driving with license suspended, enhanced.