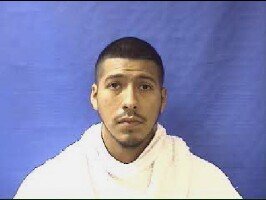 Saul Guzman was booked into the Kaufman County Jail on March 29, 2016, at 2:32 p.m.  He was arrested by the Terrell Police Department on charges of: burglary of a habitation with intent to commit other felony; theft of firearm; unlawful possession of a firearm by a felon; three charges burglary of a vehicle with 2 or more previous convictions; and two warrants for failing to pay fines and court costs on two previous burglary of a vehicle convictions. Guzman is being held without bond on all charges. Guzman is described as a white male, date of birth February 25, 1995, with brown eyes and black hair, standing 5' 9" tall and weighing 135 pounds.
According to the Terrell Police Department, Saul Guzman and Pedro Guzman were arrested after they broke into a home in Terrell on Monday morning, March 28, 2016. However, they were confronted by the 61-year-old female homeowner who subsequently shot at one suspect with an Airsoft pistol. She was then attacked by the second suspect and was able to shoot that suspect with her pistol. Both suspects then fled the scene, along with the pistol.
Saul Guzman was later located at a Sunnyvale hospital where he was being treated for gunshot wounds and Pedro Guzman was located shortly thereafter at a nearby gas station. Also, a stolen purse believed to be from a different burglary in Terrell was located inside a trash can at the gas station.
Saul Guzman is no stranger to the Kaufman County courthouse. Guzman is currently on felony probation for the offense of burglary of a habitation to which he entered a plea of guilty on February 11, 2016 (less than six weeks prior to this offense). He was sentenced to 5 years deferred adjudication probation in that case along with a fine of $1500.
Also on February 11, 2016, Guzman entered a plea of guilty to two charges of burglary of a vehicle and sentenced to 16 days in jail and given credit for time already served. Both of those cases currently have outstanding warrants for unpaid fines and court costs of $572 in each case.
On November 9, 2012, he was charged with possession of marijuana under 2 ounces. While on bond in that case, he was subsequently charged with possession of marijuana under 2 ounces in a drug free zone. On January 3, 2014, Guzman entered a plea of guilty to the first possession case and was sentenced to 9 months deferred adjudication probation which he subsequently successfully completed and the case was ultimately dismissed. The second possession case was dismissed after his plea of guilty.