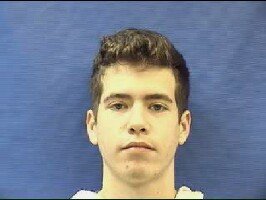 Clayton Richard Weaver was booked into the Kaufman County Jail on August 31, 2016, at 8:00 p.m.  He was arrested by the Forney Police Department on charges of: burglary of a building, bond set at $5000 and engaging in organized criminal activity, bond set at $10,000. Weaver is described as a white male, date of birth March 2, 1999, with blue eyes and brown hair, standing 5' 9" tall and weighing 140 pounds.
According to his Facebook profile, Weaver attended North Forney High School, lives in Richardson and is from Dallas.
Jason Alfredo Trigueros and Louis Miguel Gazzia were also arrested within a day on similar charges.
Forney High School and North Forney High School were both recently burglarized. It is unknown if these charges are related to either of those incidents.