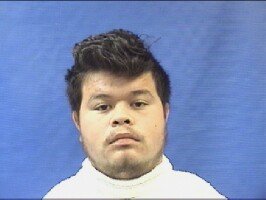 Nigel Aaron Perez was booked into the Kaufman County Jail on September 21, 2017, at 2:00 p.m.  He was arrested by the Forney Police Department on a charge of aggravated robbery. Bond is set at $125,000. Perez is described as a white male, date of birth April 14, 1995, with brown eyes and black hair, standing 6' 2" tall and weighing 225 pounds.
According to his Facebook profile, Perez attended Forney High School, graduated from Rockwall-Heath High School in 2014, and works as a waiter at Rio Lerma restaurant in Forney.
The basis for the current charge is not known.