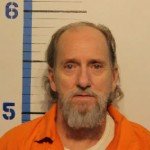 William Ronnie Dawson was booked into the Rockwall County Jail on October 21, 2014, at 5:14 p.m. He was arrested by the Rockwall County Sheriff's Department and charged with manufacturing or delivering a controlled substance in penalty group 1 in an amount of 400 grams or more. Bond is set at $100,000. Dawson is described as a white male, 60 years of age, with blue eyes and gray hair, standing 6′ tall and weighing 200 pounds.
This case was previously filed in Rockwall County on May 14, 2014, for an incident occurring on February 4, 2014, resulting in his arrest by Rockwall PD. Dawson was released from the Rockwall County Jail on February 9, 2014, after posting a $50,000 bond. A warrant for his arrest was issued on June 4, 2014, following his failure to appear for a court date in this case.
Dawson has no prior criminal history in Rockwall County. Public records show a Pine Bluff, AR address for Dawson.