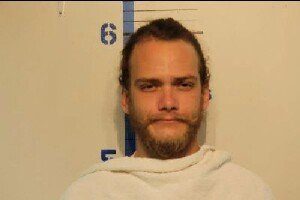 Michael Skylar Bates was booked into the Rockwall County Jail on March 25, 2015, at 3:17 a.m. He was arrested by the Fate Police Department and charged with possession of a controlled substance in penalty group 1 in an amount of 4 grams or more but less than 200 grams, bond set at $25,000, and possession of marijuana in an amount of less than two ounces, bond set at $750. Bates is described as a white male, 25 years of age, with blue eyes and brown hair, standing 6' tall and weighing 150 pounds.
Bates was arrested with Mollie Michelle Shipman and Ashley Diane Barnes.
Bates has previously been charged in Rockwall County with the offenses of theft of property $20,000 – $100,000, failure to identify giving false/fictitious information, possession of a dangerous drug, and theft of property $50 – $500.