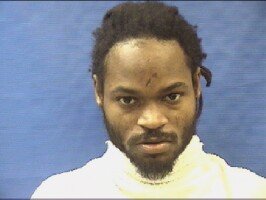 Antonio Japaz Lightsey was booked into the Kaufman County Jail on October 30, 2017, at 12:49 p.m.  He was arrested by the Kaufman County Sheriff's Department on charges filed by the Forney Police Department of aggravated robbery, bond set at $500,000 and engaging in organized criminal activity, bond set at $500,000. Lightsey is described as a black male, date of birth April 2, 1990, with brown eyes and black hair, standing 6' 1" tall and weighing 162 pounds.
On June 2, 2015, Lightsey entered a plea of guilty to a charge of aggravated robbery in Dallas County and was placed on 6 years deferred adjudication probation and is currently on probation for that offense.
Also in Dallas County, Lightsey has a pending felony evading arrest or detention case. He has also been charged with felony attempted check forgery which was subsequently reduced and a sentence of 45 days in jail was imposed on September 6, 2012.
Lightsey also has misdemeanor convictions for possession of marijuana and unlawfully carrying a weapon in Dallas County.
The underlying facts of the current offenses filed by Forney Police Department are not known.
According to his Facebook page, Lightsey lives in Dallas.