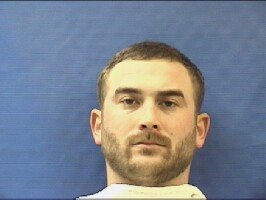 James Anthony Lee was booked into the Kaufman County Jail on March 14, 2017, at 11:48 p.m.  He was arrested by the Forney Police Department on a charge of assault causing bodily injury to a family member. Bond is set at $10,000. Lee is described as a white male, date of birth September 29, 1991, with hazel eyes and brown hair, standing 6' 1" tall and weighing 165 pounds.
Lee was arrested by Forney Police Department at 2:28 a.m. on Tuesday, March 14, 2017, following a report of a domestic disturbance on Azalea Drive in Forney.
Lee has previously been charged with evading arrest or detention by Seagoville PD and was placed on 2 years deferred adjudication probation in Dallas County on May 14, 2009. Lee also has a pending felony possession of a controlled substance charge filed in 2017 in Dallas County.